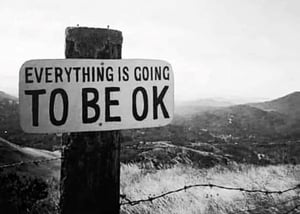 We're here
We are extremely proud of the brewery, winery and distillery industry and the impact we all have to the world.
Tanktemp is committed to supporting the brewery and winery industry. We are staying open to make sure you can stay open.
Breweries and wineries helping the front line heroes.
The brave men and women working in our hospitals, doctors offices, and ambulances are sacrificing their health, and lives, to protect us. There is nothing we can do or say to repay them for their dedication, but that won't stop us from trying. We have supported efforts to send pizzas, taco, burgers, and tasty beverages to these groups over the last few weeks and will continue to do so.
We are proposing an Adopt-A-Hospital program where breweries, wineries, distilleries, and Tanktemp, will provide food for hospital workers. We want to encourage everyone who is able to participate in this as we know this is going to take more than a couple pizzas. Send us a message if you are working on this. We would like to work together. We, as an industry, can make a huge impact by banding together. Everyday these workers are putting in 12-hour days, sleeping in their cars to protect their own families from the virus, and going back to work again. These men and women deserve more than we can give, so let's give everything we can.
So how does it work?
We will be collecting donations and suggestions of hospitals to support. We will match up to $100 and help with organization. Then we'll send them pizza, sandwiches, tacos, and something one of you all make to hopefully brighten their day. To read about a similar program happening in Connecticut, check out this article: Restaurants donate armloads of food to area hospitals to support health care workers amid coronavirus crisis
To participate, send us an email, text us, or give us a call. You can pledge a dollar amount, or agree to send some of your products. We will coordinate with you all to see what we can make work and then make something work at least once a week. We will provide a card saying thank you from everyone who donates along with the food donation. Pretty easy, right?
Or we pick a first responder group and organize everyone to drop off food and tasty beverages? And we pitch in. We are already doing this on a small scale, with all your help we can really make an impact here. Let's do this.
Do you have a better idea of how to make this work? We are all ears!
Breweries helping breweries
We want to sponsor breweries feeding breweries. You're front line heroes too!
Let's get food and beer/wine/spirits from breweries to other breweries, wineries and distilleries. Let us know what brewery we should send food and drinks too and what brewery we should send from. Local to each other is better, you guys collaborate on beverages all the time, now it is time for a taco collaboration. This could be, and should be, a lot of fun.
So how does it work? Tell us what brewery, winery or distillery should get a lunch gift for another brewery, winery or distillery. Most votes win. If you work one place and want lunch from somewhere, vote in message, email, chat on our site, we can be reached about a million different ways. Most of you have our cell numbers, call or text Tim.
Hoard beer and wine!
In the wake of the COVID-19 lockdown announcements we have seen friends across the industry adapting, shuffling and hustling to curbside sales, dock sales, delivery, and supporting the community by making cleaners and sanitizers. We applaud and support you all. Everyday we are making an effort to support you through our initiative to #hoardbeernottoiletpaper. We are seeing a lot of wine and beer bulk sales out there. Check out this article on how people are stocking up on alcohol: Pandemic Alcohol Stock-Up
Everyday we are buying, and enjoying someone's beer, wine or spirits and sharing it on social media. Check it out and be part of this. It's hard work to drink a beer, glass of wine, or drink a day but we are dedicated to it. We drink to support you. Who doesn't need a drink these days. Got other ideas on how we can support and promote you? Let us know!
Who wants to be in our posts?
Do you have one of our units? Post a pic with your beer, wine, or spirits. We have swag to send, and would love to feature you! Be sure to follow us on Instagram, Facebook, LinkedIn, and Twitter. Don't have one of our units, we can fix that but message us and we will get a Tanktemp sticker out to you.
We're here
Our service team is on call and available. We're dedicated to providing exceptional service while keeping you safe. Check out out blog on how we'll make that happen: How the Safest Possible Appointment Can Happen. Likewise, our manufacturing team is still fabricating every piece we sell in our shop. We've been practicing social distancing by staying six feet apart in the shop since long before COVID-19 spread to Oregon. Tanktemp has been providing exceptional chillers and service since 1972, and we aren't letting this virus stop us now.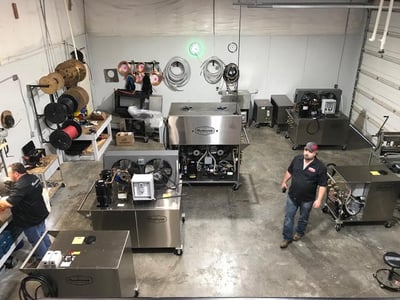 Let's keep informed
At Tanktemp we understand we are all in this together. The Senate approved a bill to provide relief at the state and national levels for those affected by Coronavirus. A full breakdown of the $2 trillion stimulus package can be found on the Brewers Association website: Senate Passes Economic Stimulus and Relief Package. TalkBusiness goes more in depth regarding how this stimulus will affect small businesses, specifically how they can access a portion of the $300 billion earmarked for small businesses: $2 trillion COVID stimulus package offers money to most Americans; rescues small businesses and troubled corporations
The stimulus hasn't been fully approved however, and it's possible it could be held up in the House. So what if you need money for equipment now? Reach out to our friend Rick Wehner at Brewery Finance to talk about leasing equipment now. They have great programs with little money down that can help keep things afloat as we all weather this storm. Keep reading for more information. We work with thousands of breweries, wineries and distilleries and our community is awesome with helping each other out. We watch the trade sites too for good ideas that will help you.